Product Information
The Peanut Butter Mixer measures approximately 5.50 by 6.75 by 2.0 inches.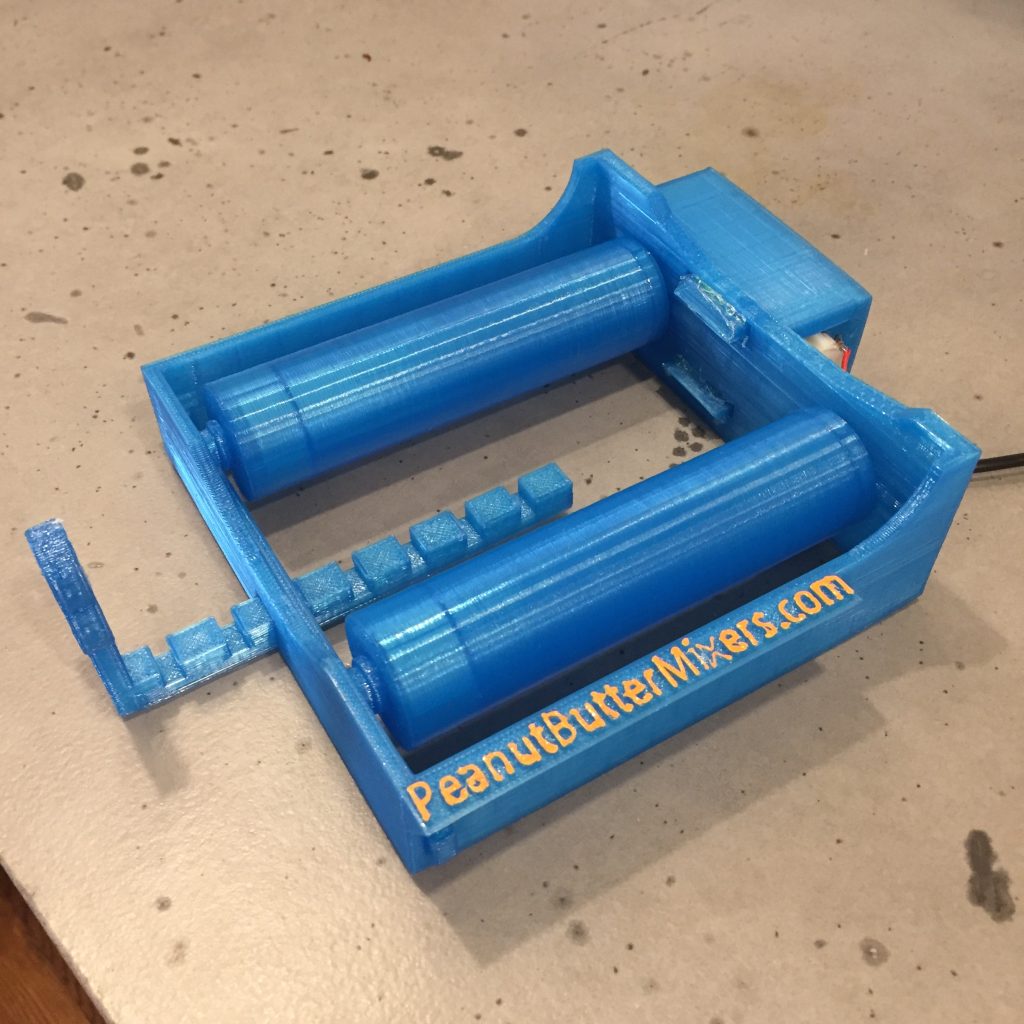 It runs on 120 volt AC. Simply plug in the provided 6 volt DC wall adapter.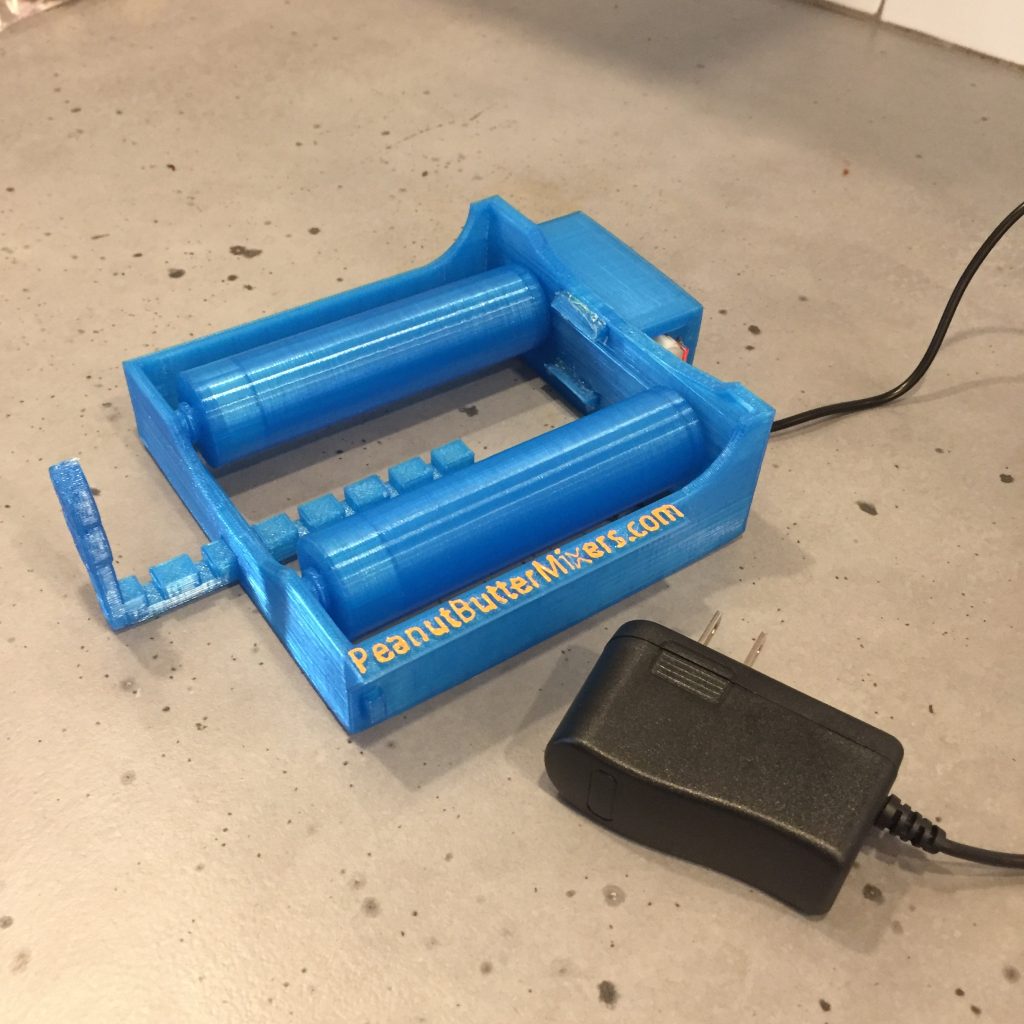 One roller is slightly sticky in order to grip the peanut butter jar, and the other roller is intentionally not sticky.
The Peanut Butter Mixer works with jars 2 inches in diameter or greater.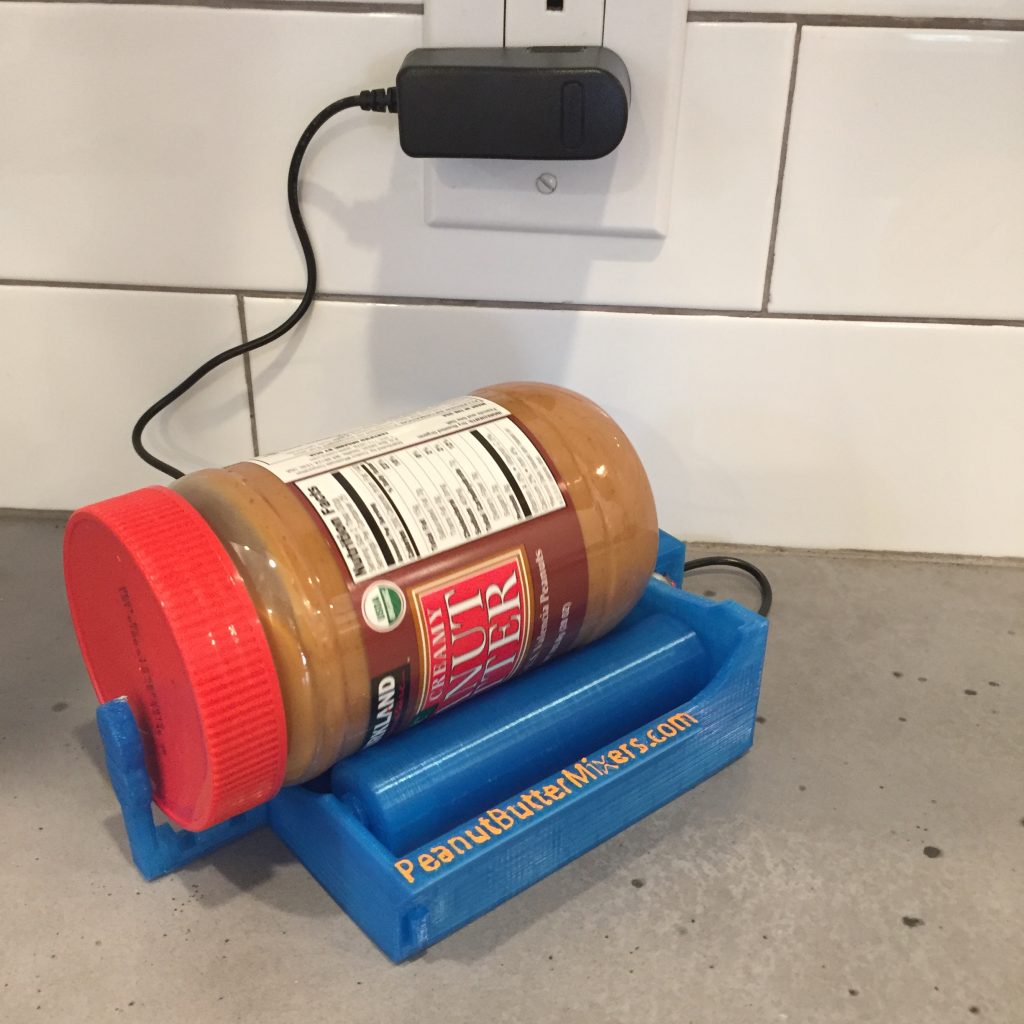 The Adjustable Peanut is used to hold the jar in place and can accommodate jars 9 inches or shorter.
Note: It can mix other things, not just peanut butter. For example, a quart of paint works great.  (Not a gallon, it is too big and will break the machine.)  You could also use a clean quart can to mix other things that would usually be to big.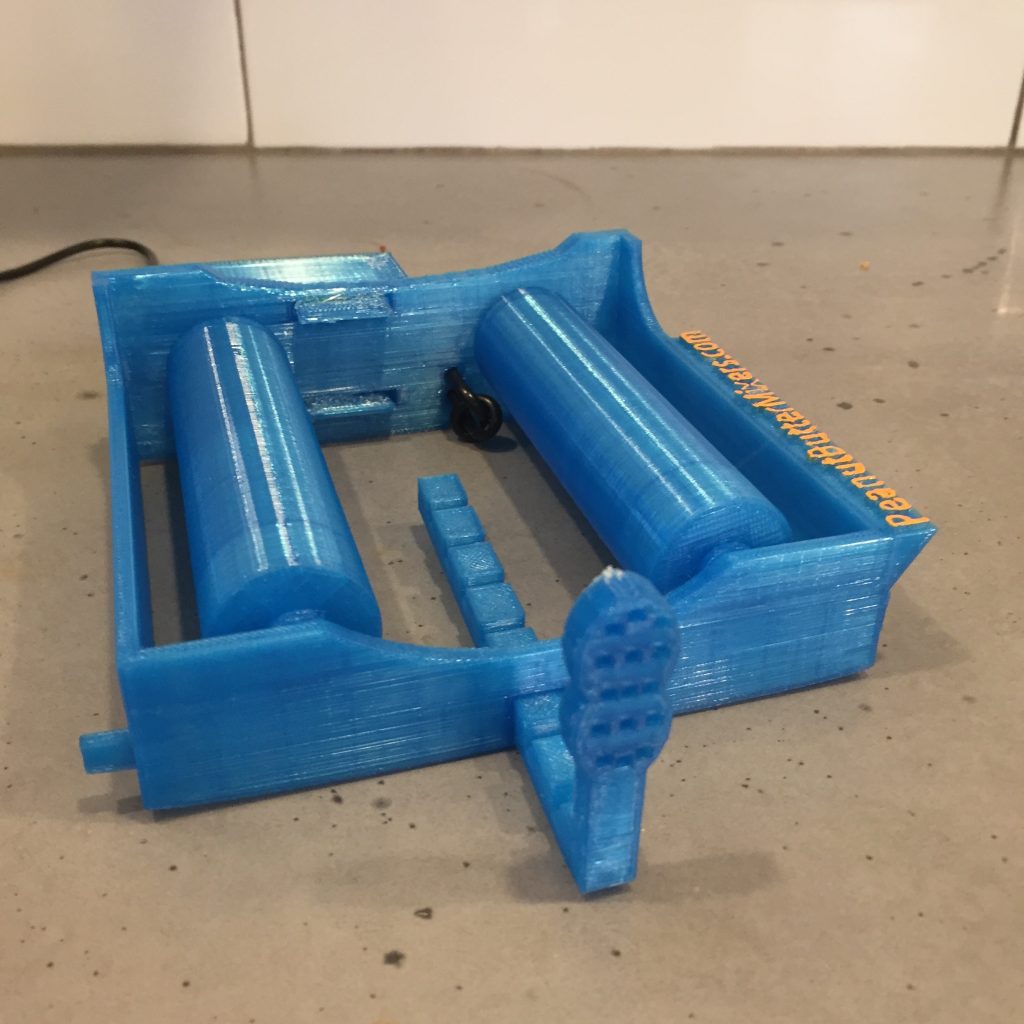 INDIVIDUAL PRODUCT COLOR MAY VARY.